Introduction of AMA Insulation Paper
The Class F AMA flexible laminate insulation paper is a three-layer flexible composite material, produced by using F Class adhesive to adhere the polyester film with hot rolling Aramid paper on both sides
--Three layers: polyester film is bonded with hot rolling Aramid paper (A).
--Middle Layer: Polyester film(PET) for Electrical Purposes
--Outer Layer: hot rolling Aramid paper (A).
According to different thicknesses of Aramid paper, AMA can be divided into two kinds. The thicker one(0.04mm) with yellow line, the other one(0.05mm) with orange line.
The AMA insulation paper has excellent heat-resistant, electrical, and mechanical properties. The performance is totally according with the standard of NMN(GB/T5591.3-2008), and it has the very similar property as AMA.The price is cheaper than NMN insulation paper. It's perfect substitute of NMN.
Main features of this AMA Insulation Paper
1.Temp class F (155 °C )
2.Excellent heat resistance,dielectric property and mechanical strength
3.Good cutting and overload resistance, high stiffness.Good compatibility with insulation varnish
4.As slot, interturn and liner insulation for F-grade motors and electric appliances
5. It has been approved by UL (NO.: E310670) ,ROHS and REACH test.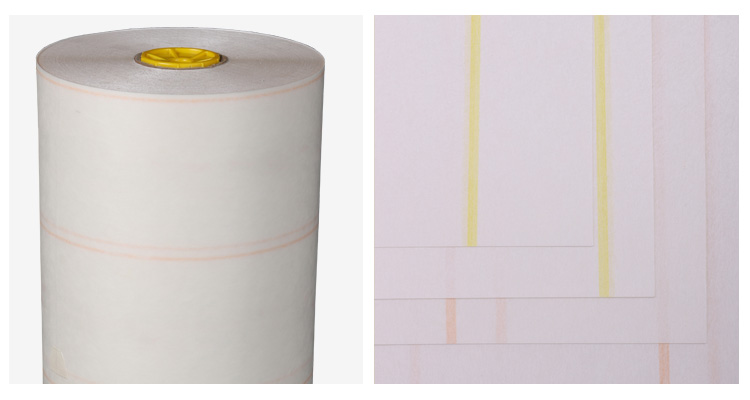 Applications
1.Class F AMA insulation paper is suitable for slot-to-slot insulation,
2.Phase-to-phase and turn-to-turn insulation of F-class motors
3. Used as interlayer insulation for transformers and other electrical appliance.

Previous: AHA Insulation Paper
Next: DM Insulation Paper