Description:
Polyester Film is made from Polyethylene terephthalate by casting & Biaxially oriented.

The insulation materials products have been approved by UL (NO.: E310670) ,ROHS and REACH test.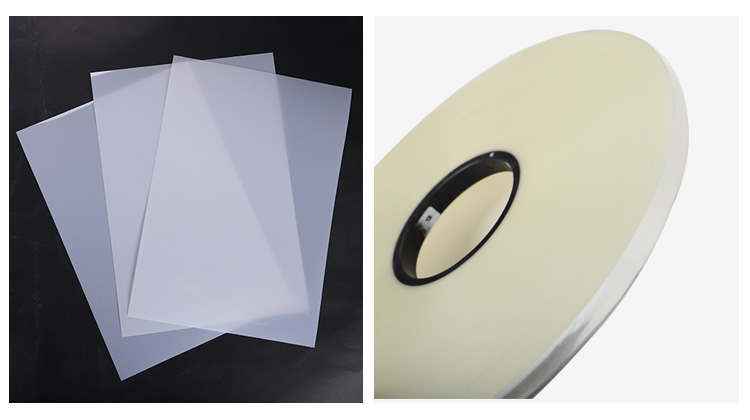 Applications
Polyester film is widely used for the end wrap insulation, liner insulation of electrical oils, electromagnetic wire wrap insulation, cable wrapping on motor, transformer or other electrical appliances. It also be used for packaging, glass-steel, collar of clothes, etc.
Previous: Diamond Dotted Film
Next: Polyimide film