Brief Introduction of the Polyimide Film
Polyimide films provide excellent electrical, thermal, physical and chemical properties over a wide temperature range in a lightweight package (136 sq ft/lb [28 m2/kg] for 1 mil) making them superior for electrical insulation applications.
Polyimide film has the best thermal properties of films available.
—It has no melting point and can be used over a temperature range of -269°C to 350°C (-450°F to 660°F).
—It can be used constantly at a temperature of 240°C (465°F).
—Its physical properties are excellent and include high tensile strength, high resistance to creep, cut-through, abrasion, solvents and chemicals.
—It has high dielectric strength which makes it an ideal insulating material for use with high voltage. Polyimide film will resist radiation and ultraviolet light.
—It is flame retardant rated as UL 94 V-O.
Advantages of our Polyimide Film
—High mechanical performance
—Superior temperature adaptability
—Excellent tensile and compressive strength
—Outstanding chemical resistance
—Transparency in many microwave applications
—Radiation resistance
—Superior bearing and wear properties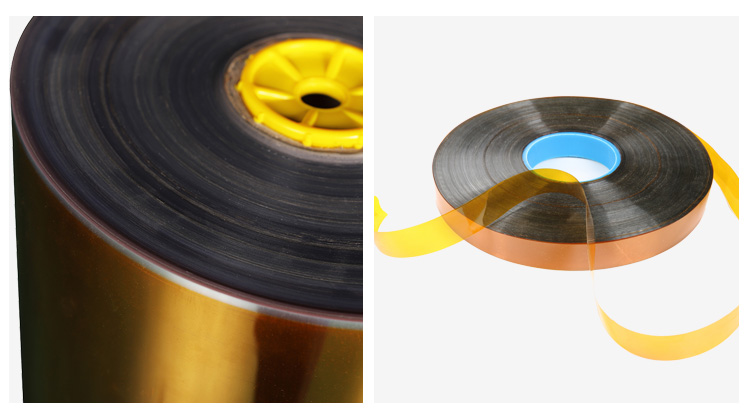 Applications
—It is used in cryogenic insulation, high temperature masking, protection of circuit board's gold finger, contacts during wave soldering, insulation for transformers, motors and coil, fibre optics cables, solar panels etc.
—Ideal insulating material for use with high voltage application.
—Suitable for battery insulation.
—Insulated copper conductor.
—For curing composite.
—Used in the electronics industry for flexible cables and as an insulating film on magnet wire.

Previous: Polyester Film
Next: Back to list