Brief Introduction of the Insulation Crepe Paper Tube
Crepe paper tube are made of electric paper wrinkled with insulating paper, and are mainly used for the insulation wrapping materials of oil-immersed transformer inner wires.
This crepe paper is used as an insulation in manufacture of oil cooled transformers, current transformers of types IMB, CT, CVT, etc. as leads and shields.
This crepe paper has 300% more strength in mechanical and cross mechanical directions and hence is more resistant to breakage.
It can also take various shapes of the surface being insulated. Crepe paper also has greater surface area which helps to retain more oil and hence lowers the working temperature of the transformer.
Main features of the Insulation Crepe Paper Tube
—Excellent compatibility with liquid di-electrics
—Crepe paper allows maximum retention of oil
—Direction of creping is transverse to tube length
—Bendable under extreme conditions without collapsing
—Insulation class: H class (180 °C)
—Length: Regular 1m (customized length)
—Pipe Diameters: 4*8*1000/8*14*1000/10*20*1000
—The crepe paper tube has been approved by UL (NO.: E310670) ,ROHS and REACH test.
* The product's diameter are negotiable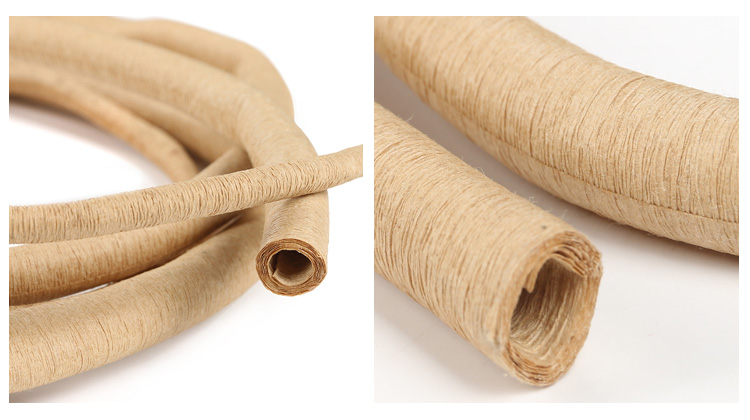 Applications
—Used as interturn insulation for coils of oil-immersed transformers
— Interlayer insulation of distribution transformers.

Previous: Insulation Crepe Paper