Brief Introduction of Electrical Insulation Cotton Tape
Cotton tape is used in large quantities for electrical insulation. Cotton is strong since it is a staple fiber with a natural twist. Cotton tape also referred to as ribbons, tapes webbings and are all considered as woven narrow fabrics if they contain woven selvedges and are less than 12 inches. Woven Narrow fabrics that come in a variety of raw material compositions, widths, strengths, and fibers.
Electrical Insulation Cotton Tape is made from pure cotton fiber and can be used for
electric motor,appliance, etc.
As binding materials because of good mechanical strength and insulating quality.
Main features of the Electrical Insulation Cotton Tape
—Cost Effective
—High Tensile Strength
—Easy and Safe to Handle
—It has been approved by UL (NO.: E310670) ,ROHS and REACH test.
Specifications:
—Insulation class:H Class (180℃)
—Color:Colour line in the middle is available on request
—Rolls: 10mm, 15mm, 20mm, 25mm, 30mm, 50mm width
—Thickness:0.25mm
*Can be customized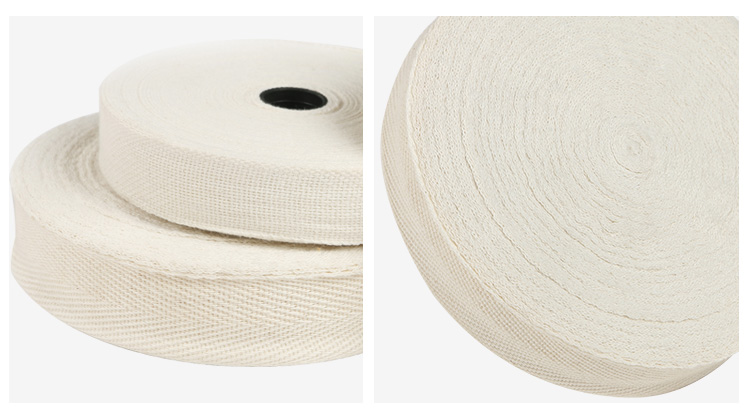 Applications
Used extensively in the electrical industry in the application and insulation of electrical apparatus.
Some common uses are: as armature and field coil wrappers, field coil supports, transformer windings and cable wrap.

Previous: Polyester Shrinking Tape