Brief Introduction of the Non-alkali Fiberglass Tape:
Non-alkali fiberglass tape has flame retardancy, high temperature resistance, good insulation, good corrosion resistance, less moisture absorption and strong pulling resistance.
Non alkali Fiberglass tapes for winding motors, transformer is made of the non-alkali glass fiber yarns. The main component is E-glass, oxidation potassium, oxidation sodium, of which the content of oxidation of alkli metals is no more than 0.5%.
This product has good thermal resistance, excellent insulating, corrosion resistance.
Main advantages of the Non-alkali Fiberglass Tape
—High temperature resistance
—Good electrical insulation properties
—Excellent mechanical strength
—Fiber glass tape is pliable and tacky.
—Its web structure provides easy unwind without glass strands separation an overlapping.
—The product contributes the characteristics of high tensile strength, high resistance to shocks, high modulus of elasticity, dimensional stability as well as no magnetically confining and eddy currents losses.
Specifications:
Insulation class:C Class (200℃)
Rolls: 12mm-200mm width
Thickness:0.10mm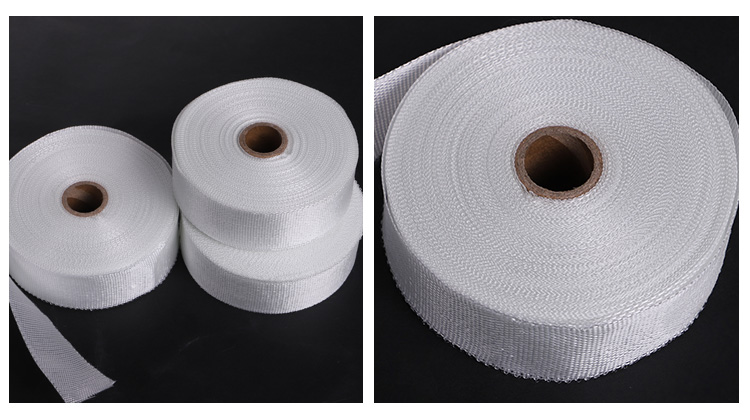 Applications
Non-alkali fiberglass tape can be used as wrapping and banding material for transformers,electric motors and cables.

Previous: Back to list
Next: Polyester Shrinking Tape