Brief Introduction of the Epoxy Glass Cloth Board
Epoxy glass cloth laminated sheet is made of ethoxyline and glass cloth. It has high dielectric properties, tear strength and tensile strength, good impregnation performance.
It is characterized by excellent mechanical and electrical insulating properties, which keeps even at higher temperatures.
characterized by resistance to tracking.
It is used in the production of components with good mechanical and electrical properties, for electrical equipment at higher temperatures or in humid environments, for stressed electrical insulating components, such as chassis, body equipment, housing parts of distribution boards, transformers, switchgears, electrical machines.
Main Features of the Epoxy Glass Cloth Board
Insulation class: F class (155 °C)
Color: Yellow,special colours can be provided on request.
Thickness:0.3-120mm
Size:980*1980mm,1020*2070mm,1220*2440mm
The 3240 epoxy resin glass cloth laminated sheet has been approved by UL (NO.: E310670) ,ROHS and REACH test.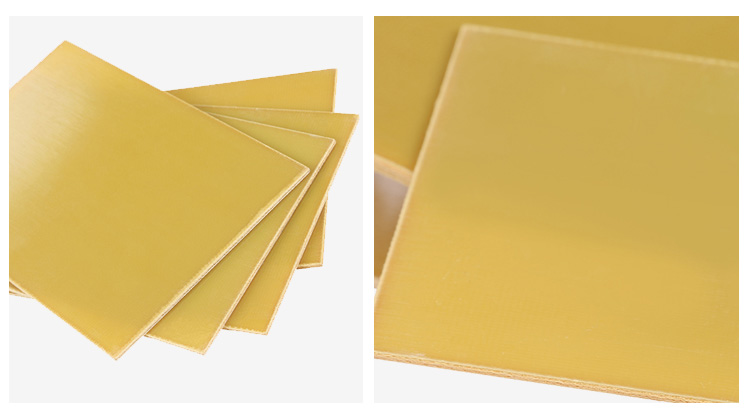 Applications
1) Used in the mechanical performance requirements of a high motor, electrical equipment and insulating structural parts
2) ICT, ITE rule the processing of the insulation parts,test fixtures,silicon rubber keypads mold
3) Fixture plate , mold plywood,countertops grinding plate,packaging machines,comb,etc

Previous: Phenolic Cotton Cloth Board
Next: Back to list