Brief Introduction of 2715 PVC Coated Fiberglass Sleeve
PVC coating fiberglass sleeve is E-glass fiber braided sleeving coated with polyvinyl chloride resin.
It has excellent softness and elasticity as well as good dielectric properties and chemical resistance.
PVC Coated Fiberglass Sleeve Features:
—High temperature, abrasion and oil resistant
—Resists fraying, bending and knotting
—Woven fiberglass braid impregnated with a heat resistant, extremely tough and flexible plastic insulation
—Compatible with all insulation and conductor types
—Treated to remove all organic matter and resist fraying
—Non-corrosive and has extremely high fungus resistance
—It has been approved by UL (NO.: E310670) ,ROHS and REACH test.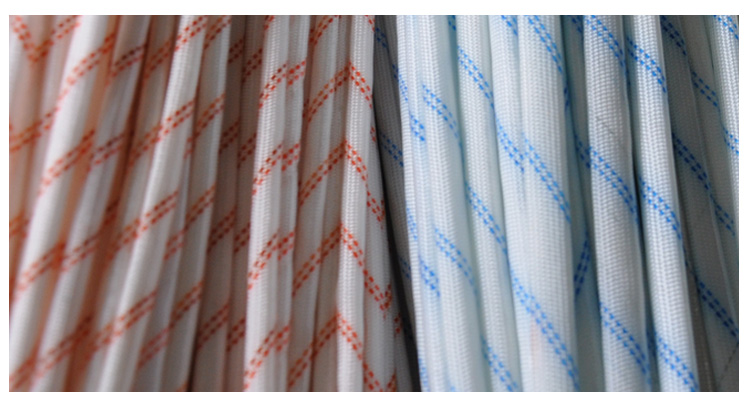 Applications
2715 PVC coating fiberglass sleeve is suitable for wiring insulation and mechanical protection of motors, electrical appliances, instruments, radios, etc.
Specifications:
—Insulation class: A class (105 °C)
—Line color: Blue, green and pink.
—Inside diameter: 1-35mm
—Voltage:1.5kv,2.5kv,4kv

Previous: Back to list